Maps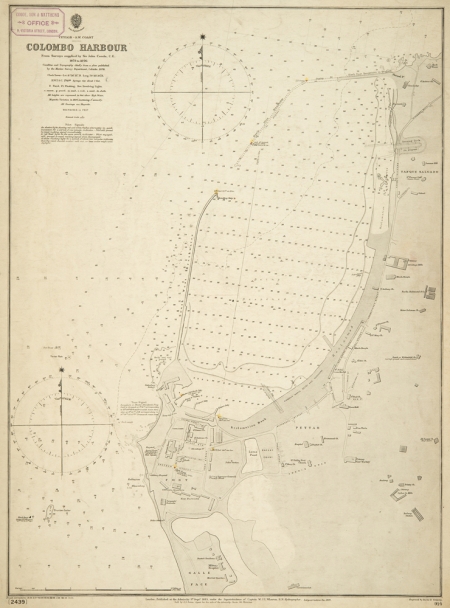 Artist / Author / Cartographer:
Coode, Sir John, C.E.
Title:
Colombo Harbour
Date:
1896
Medium:
copper engraving
Size:
62 x 46 cm
Description:
Ceylon - S.W. Coast - Colombo Harbour from surveys supplied by Sir John Coode, C.E. 1878 - 1896. Coastline and topography chiefly from a plan published by the Maritime Survet Department, Calcutta 1878.
Small corrections to 1901. Engraved by Davies & Company. Chart No. 914.
This chart shows that the north west breakwater is still under construction, when completed it would become an enclosed harbour. The Slip and Gravingor Dry Dock has recently been completed. Colombo Harbour is being upgraded in order to take over from Galle as the staging port.
References:
Item Code:
MA7167
attachment: