Maps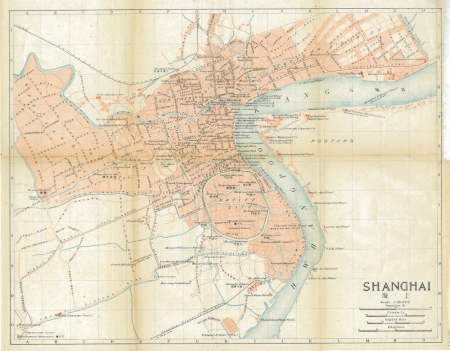 Artist / Author / Cartographer:
Imperial Japanese Government Railways
Title:
Shanghai
Date:
1915
Medium:
lithograph, printed in colour
Size:
21.5 x 31.6 cm
Description:
A city plan of Shanghai published 99 years ago. Note how the recently opened Shanghai-Nanking railway (1908) skirts the northern edge of the built up area. The city is served by a network of electric tramcars.
References:
Item Code:
MA7221
attachment: