Maps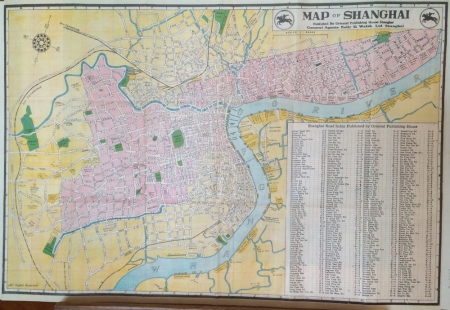 Artist / Author / Cartographer:
Oriental Publishing House Shanghai
Title:
Map of Shanghai
Date:
c1946
Medium:
lithograph, printed in colour
Size:
51 x 75.5 cm
Description:
An attractive city plan of Shanghai published by the Oriental Publishing House in 1946. A folding pocket map entitled, "New Map of Shanghai. 1946 edition Complete and Revised.
A.B.C. News Co. 391,Szechuen Rd, Shanghai.
References:
Item Code:
MA7237
attachment: