Maps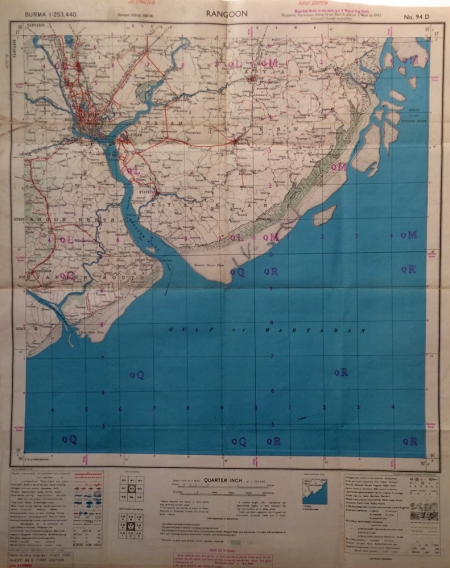 Artist / Author / Cartographer:
Survey of India Office
Title:
Rangoon
Date:
1945
Medium:
lithograph, printed in colour
Size:
46.5 x 45 cm
Description:
HIND 1095 Sheet 94D First Edition. Restricted. Scale one inch to 4 miles. Based on surveys of 1919 - 20,1927 - 29.
A restricted map of the Burmese coastal waters near Rangoon from the Second World War.
References:
Item Code:
MA7606
attachment: