Maps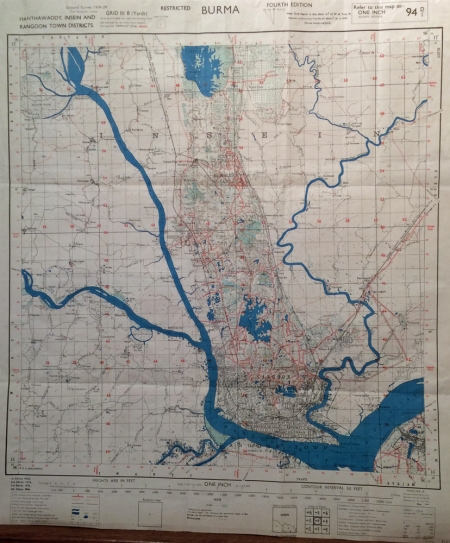 Artist / Author / Cartographer:
Survey of India Office
Title:
Burma - Hanthawaddy, Insein and Rangoon Town Districts
Date:
December
Medium:
lithograph, printed in colour
Size:
46 x 44.6 cm
Description:
Map reference 94D 1. Restricted 4th edition. The ground survey was carried out 1919 - 1929. Scale one inch to a mile. Heights are in feet. Contour interval 50 feet.
A fascinating Second World War detailed map of Rangoon published in December 1944. The first edition of this map was printed in 1930.
References:
Item Code:
MA7605
attachment: