Maps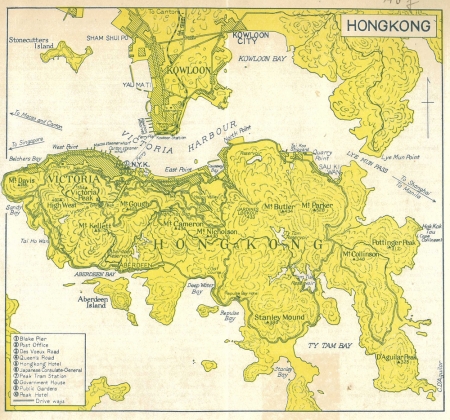 Artist / Author / Cartographer:
Unknown Mapmaker
Title:
Hong Kong
Date:
c1935
Medium:
lithograph, printed in colour
Size:
16 x 17.4 cm
Description:
An unusual small map of the Island of Hong Kong published in the mid 1930s. It was published as a guide to visitors or tourists, with various helpful notes printed on the reverse.
The key to dating the map is on the reverse where the restaurant Jimmy's Kitchen is listed at China Building. It moved there in 1934. However the map itself does not detail the Wanchai reclamation of the 1920s.
References:
Item Code:
MA7816
attachment: