Maps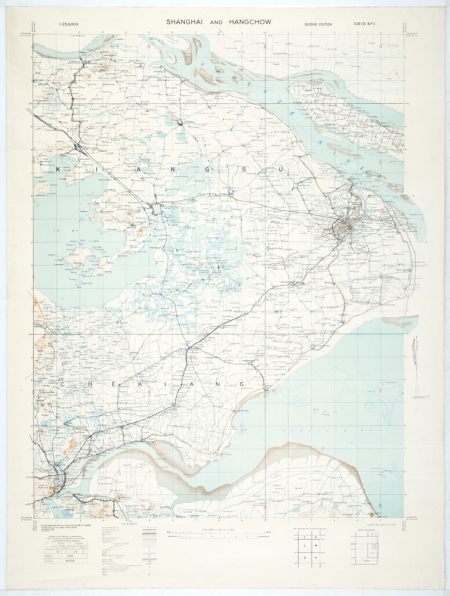 Artist / Author / Cartographer:
Geographical Section, General Staff - British War Office
Title:
Shanghai and Hangchow
Date:
1942
Medium:
photolithograph
Size:
84 x 68 cm.
Description:
Geographical Section, General Staff No. 3925. Published at the War Office, 1927. 2nd Edition 1932. Scale 1:250,000. or 1 inch to 3.95 miles.
This map is a reprint of the second edition of 1932 and was printed during the Second World War in 1942.
A detailed map of parts of the provinces of Kiangsu and Chekiang from the Yangtze River in the north to the city of Hangchow in the south. Shanghai is prominent towards the top of the map and the major roads and railway lines are shown along with rivers and lakes.
References:
Item Code:
MA7712
attachment: