Warning
: getimagesize(media/product/large/21144_Malaya1927.1JPG.JPG): failed to open stream: No such file or directory in
/home/wattiscomhk/public_html/www/pages/product.php
on line
195
Maps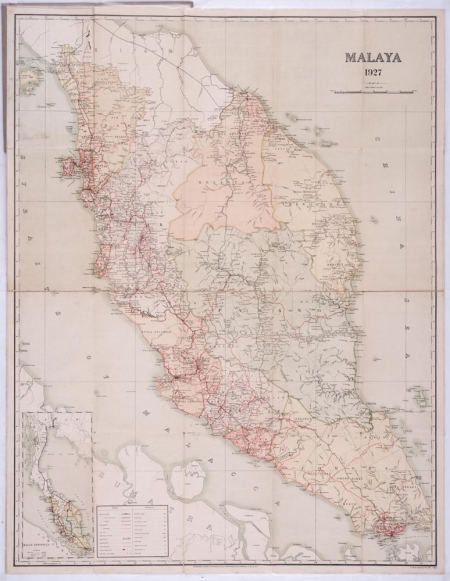 Artist / Author / Cartographer:
Surveyor General F.M.S.S & S.S.
Title:
Malaya
Date:
1927
Medium:
lithograph, printed in colour
Size:
88.3 x 68 cm
Description:
A canvas backed folding map of Malaya 1927. F.M.S. Surveys No. 69. 1927. Published under the direction of the Surveyor General F.M.S. & S.S. Folds into a hard canvas fronted cover titled, Malaya 1927. Scale, 12 Miles to an inch
A detailed map showing roads railways, rivers as well as towns and cities. The map is from the Siam border and the island of Langkawi in the north to the island of Singapore in the south.
References:
Item Code:
MA7659
attachment: