Maps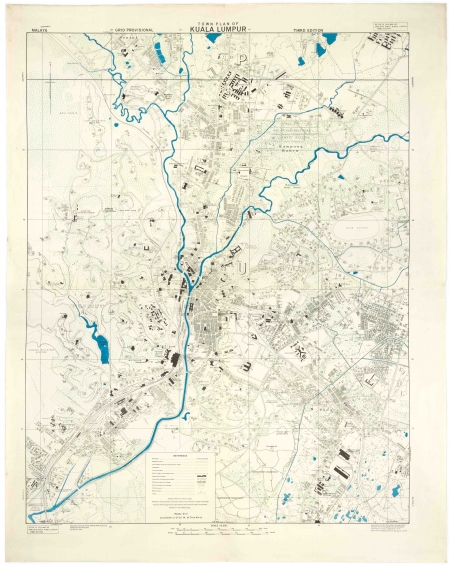 Artist / Author / Cartographer:
Geographical Section, General Staff
Title:
Town Plan of Kuala Lumpur
Date:
1946
Medium:
lithograph, printed in colour
Size:
Description:
Malaya - Town Plan of Kuala Lumpur - Refer to this map as HIND 1073 Sheet Kuala Lumpur. Third Edition.
Geographical Section General Staff No. 4476 (Hind 1073). Published by War Office 1945. 2nd Edition 1945. Copied from an F.M.S. Survey Dept plan dated 1935. Revised from air photographs by War Office 1945. Information in black supplied I.S.T.D. Reprint from Kodalines by 65 Ind. Rep. Gp. I.E. Jan '46
A Reference table below the map shows railways, roads, footpaths, town boundary, buildings, tennis courts, bench marks and trees.
References:
Item Code:
MA7938
attachment: