Maps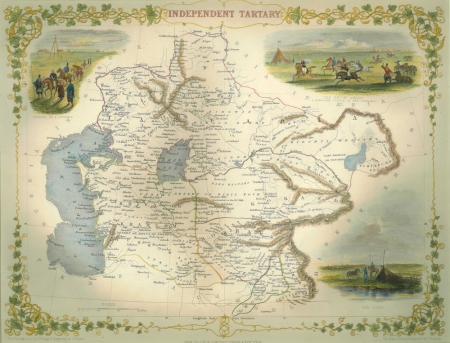 Artist / Author / Cartographer:
TALLIS, JOHN
Title:
Independent Tartary
Date:
1851
Medium:
steel engraving, original outline and later colour
Size:
26 x 35 cm
Description:
Independent Tartary with three vignettes including The Bride Chase, A Marriage Custom of the Tartars o on horseback!
Te area covers the Caspian and Aral Seas, Tartaria, Khiva or Kharesm, Bokhara and Kokand.
The illustrations by W. Bragg & Engraved by J. Rogers. The map drawn & engraved by J. Rapkin. Published by John Tallis & Company, London & New York.
References:
Item Code:
MA7861
attachment: