Maps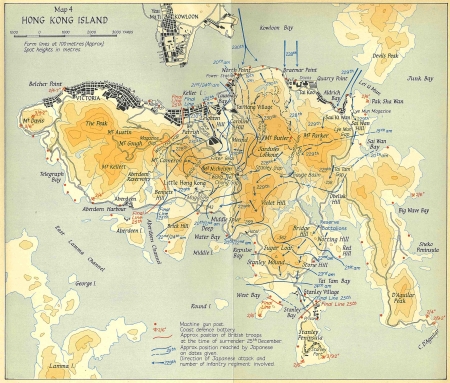 Artist / Author / Cartographer:
HMSO
Title:
Hong Kong Island December 1941
Date:
1957
Medium:
lithograph, printed in colour
Size:
22.8 x 26.7 cm
Description:
Map 4. Hong Kong Island.
Form lines at 100 metres (approx.). Spot height in metres.
An index showing: machine gun post, coast defence battery, approx. positions of British troops at the time of surrender 25th December, Approx. position reached by Japanese on dates given, direction of Japanese attack and number of on infantry regiment involved.
References:
Item Code:
MA7969
attachment: