Photographs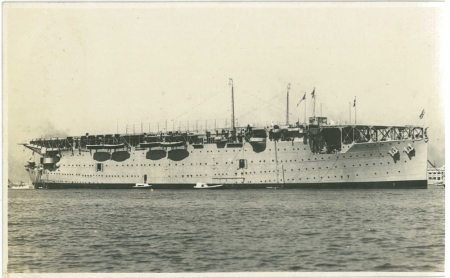 Artist / Author / Cartographer:
Unknown Photographer
Title:
HMS Argus
Date:
1927
Medium:
gelatin silver print
Size:
8.2 x 13.3 cm
Description:
HMS Argus was a prototype aircraft carrier which first visited Hong Kong in 1927. She came to relieve HMS Hermes on the China Station from 1 September 1927 to 20 March 1928.
Originally converted from an under construction ocean liner in 1918 she had a full- length flight deck attached which would allow aircraft to land and take off. For the following years she was involved with the developing of future aircraft carriers. She would serve in the Royal Navy until 1944.
References:
Item Code:
P4987
attachment: