Photographs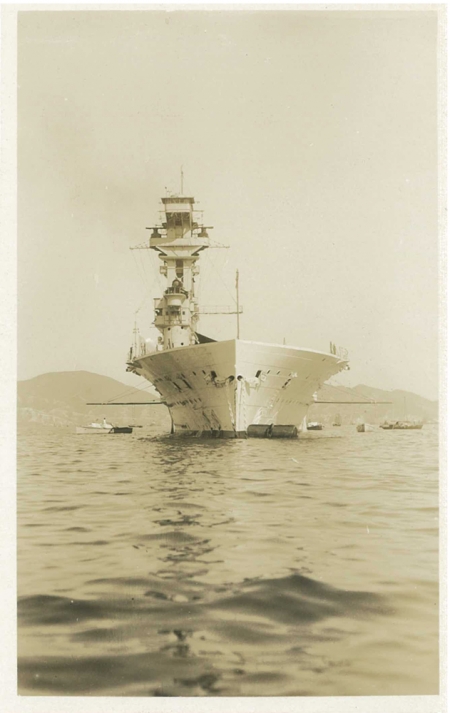 Artist / Author / Cartographer:
Unknown Photographer
Title:
THe bow of HMS Hermes at Hong Kong
Date:
1925
Medium:
gelatin silver print
Size:
11.8 x 8.7 cm
Description:
HMS Hermes was the first ship to be designed as an aircraft carrier in 1918. However due to a number of changes in her design and experimenting she was not commissioned until 1924.
She arrived in Hong Kong on 10th August 1925. Originally she carried flights of Fairey 111 aircraft. She would be mainly on the China Station until 1937 with a brief visit to Malta in 1926 and a refit in Chatham Dockyards in 1927.
A photographic postcard.
References:
Item Code:
P6160
attachment: