Prints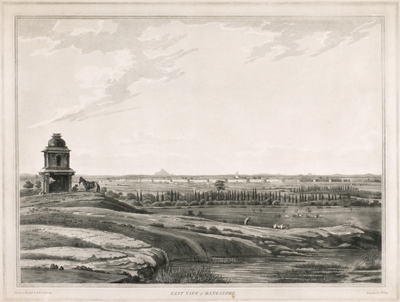 Artist / Author / Cartographer:
R. H. Colebrooke J.W. Edy
Title:
India - East View of Bangalore
Date:
1793
Medium:
aquatint
Size:
41.7 x 55.5 cms
Description:
Drawn on the spot by R. H. Colebrooke. Engraved by J.W. Edy. London: Published April 1 1793 for the proprietor by Mr Thomson, No 22 Great Marylebone Street.
A rare early view of Bangalore in Southern India in the late eighteenth century.
References:
Item Code:
P4318
attachment: