Prints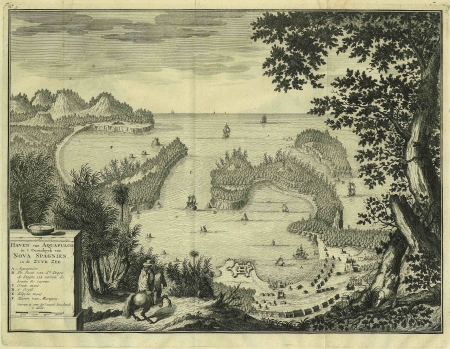 Artist / Author / Cartographer:
Valentyn, Francois
Title:
Acapulco - Haven van Aquapulco
Date:
1726
Medium:
copper engraving
Size:
26.5 x 35.7 cm
Description:
Haven van Aquapulco in t coninkryk van Nova Spagnien in de Zuyd Zee.
A finely engraved view of the harbor, fort and village of Acapulco drawn from a hilltop vantage point looking out to sea. Several galleons are pictured approaching or anchored in the harbor. The harbour of Acapulco was the starting and finishing point for the magnificent Manila Galleons which traversed the Pacific Ocean to the Philippines, ladened with treasure.
References:
Item Code:
P5686
attachment: