Prints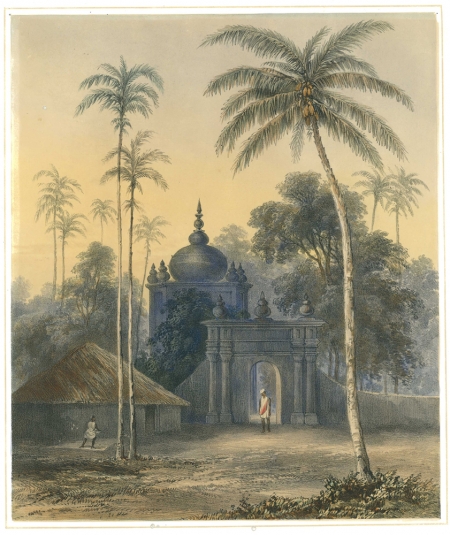 Artist / Author / Cartographer:
Unknown English Artist
Title:
Penang Mosque
Date:
c1845
Medium:
lithograph, early colour
Size:
25 x 21 cm
Description:
An attractive view of a Mosque on the Island of Penang, Malaysia after a painting done in the 1840s by an unknown English artist.
This is an unusual proof before letters lithograph. Entitled in pencil, Mausoleum in Penang.
References:
Item Code:
P5690
attachment: