Prints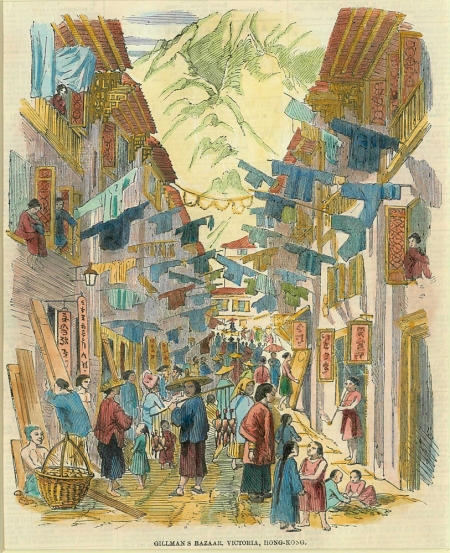 Artist / Author / Cartographer:
Wirgman, Charles
Title:
Gilman's Bazaar, Victoria, Hong Kong
Date:
1858
Medium:
wood engraving, later colour
Size:
18 x 14.5 cm
Description:
This engraving was based on a sketch by the English artist correspondent Charles Wirgman and was published in The Illustrated London News on Jan 9th 1858.
Gilman's Bazaar is a narrow street that used to run between the waterfront praya and the Queen's Road. Here we see a lively scene with clothes on bamboo poles festooned across the street like so many flags. In the bustling street below we see local people selling fruit, carrying flattened ducks on bamboo poles and a general melee of activities creating an altogether delightful scene.
References:
Item Code:
P6381
attachment: