Prints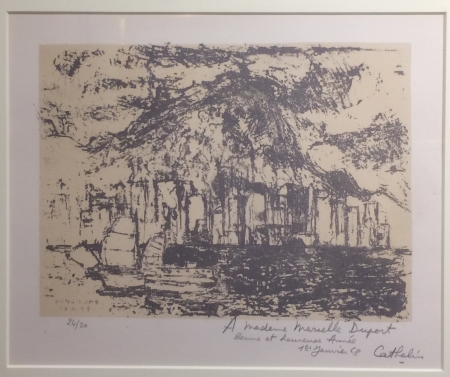 Artist / Author / Cartographer:
Cathelin, Bernard
Title:
Hong Kong
Date:
1967
Medium:
lithograph
Size:
17.8 x 24 cm
Description:
French artist Bernard Cathelin did this study of Hong Kong in 1967. A tradition among French artists in the second half of the twentieth century was to do a small limited edition of lithographic studies and send them to friends in the New Year.
This was no 24 of 30. "A Madame Marielle Dupont. Bonne et heureuse annee 1st Janvier '68." A powerful abstract depiction of Hong Kong from the harbour.
References:
Item Code:
attachment: