Prints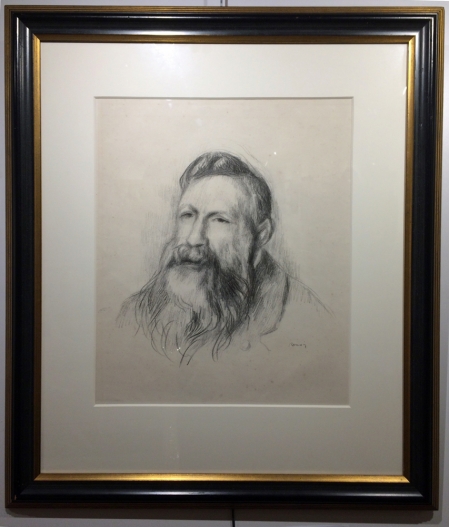 Artist / Author / Cartographer:
Renoir, Pierre-Auguste
Title:
Portrait of Rodin
Date:
c1910
Medium:
lithograph
Size:
51 x 39 cm
Description:
on Arches paper, only state, with stamped signature, from the edition of 200, full sheet.
A portrait of the talented French sculptor, Rodin. The original drawing was done by the French impressionist artist Pierre Auguste Renoir. It was then drawn onto a lithographic stone in reverse by the artist and printed as a small edition of lithographs on fine paper.
References:
Item Code:
attachment: