Maps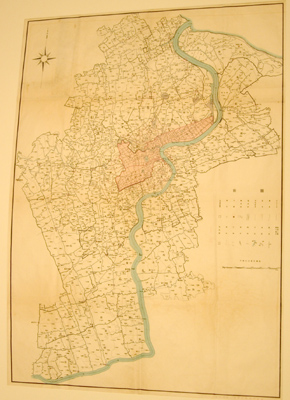 Artist / Author / Cartographer:
Japanese Mapmaker
Title:
Shanghai and Suburbs
Date:
1932
Medium:
lithograph, printed in colour
Size:
96 x 68 cms.
Description:
A detailed map of Greater Shanghai showing railways,roads, villages, cities, rivers and bridges. The names are printed in Chinese characters. The international settlement is coloured pink. Published by Asahi News, Showa 7.
References:
Item Code:
MA5113
attachment: