Maps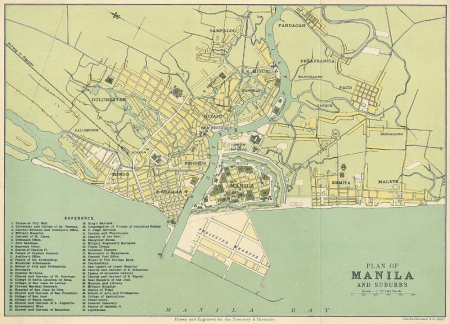 Artist / Author / Cartographer:
John Bartholomew & Co.
Title:
Manila - Plan of Manila and Suburbs
Date:
1908
Medium:
lithograph, printed in colour
Size:
20.5 x 28.5 cms
Description:
Drawn and Engraved for the Directory and Chronicle. Published by John Bartholomew & Co. in Edinburgh. An attractive city plan of Manila at the beginning of the twentieth century. Buildings, landmarks, roads and railways are shown as well as waterways and rivers.
References:
Item Code:
MA6461
attachment: