Maps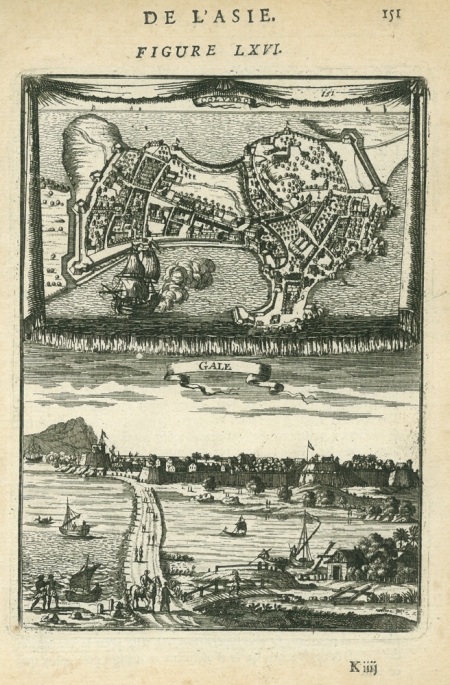 Artist / Author / Cartographer:
Mallet, Allain Manesson
Title:
Ceylon - Columbo and Gale
Date:
1683
Medium:
copper engraving
Size:
14 x 10 cm
Description:
Attractive early miniature city plans of Colombo and Galle on one page. Published in Paris in 1683.
Allain Manesson Mallet was a French engineer who travelled widely. In Paris in1683, he published a five volume book entitled, Description de L'Univers. The work was extesively illustrated with nearly 700 engravings, including miniature maps, charts , plans and views.
References:
Item Code:
MA6748
attachment: