Maps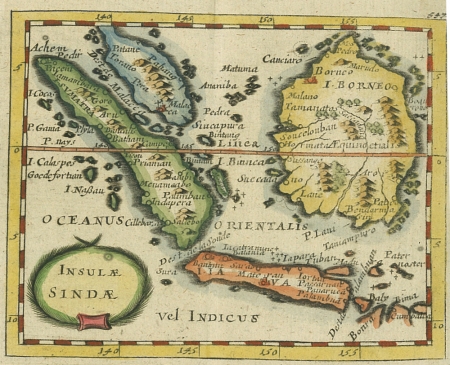 Artist / Author / Cartographer:
Duval, Pierre
Title:
Sunda Islands - Insulae Sindae
Date:
c1660
Medium:
copper engraving, later colour
Size:
9.8 x 12.2 cm
Description:
The Frenchman Pierre Du Val, was the nephew and pupil of Nicolas Sanson. He became geographer to the King of France. In 1660 he produced a world geography which included series of eighty three miniature maps. This attractive miniature map of Asia would have been published in 1660 in Duval's "Le monde ou la geographie universelle".
References:
Item Code:
MA6940
attachment: