Maps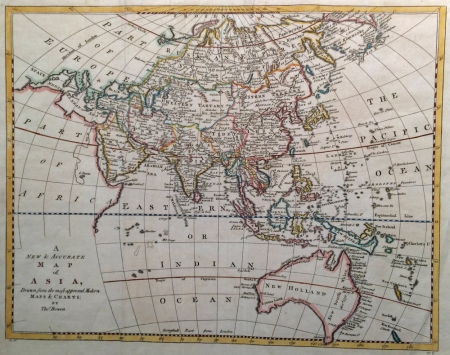 Artist / Author / Cartographer:
Bowen, Thomas
Title:
A New and Accurate Map of Asia
Date:
c1787
Medium:
copper engraving, later colour
Size:
32 x 41 cm
Description:
A New and Accurate Map of Asia
Engraved for Bankes's New System of Universal Geography. Published by Royal Authority. Showing Australia with the east coast newly represented after the exploration of James Cook.
Thomas Bowen (c.1732 - 1790) was the son of Emmanuel Bowen who was one of the leading 18th century map makers and engravers in London. Emmanuel was appointed engraver of maps to George II of England and Louis XV of France.Thomas engraved a number of maps for his father before taking over the family business.
References:
Item Code:
MA7255
attachment: