Maps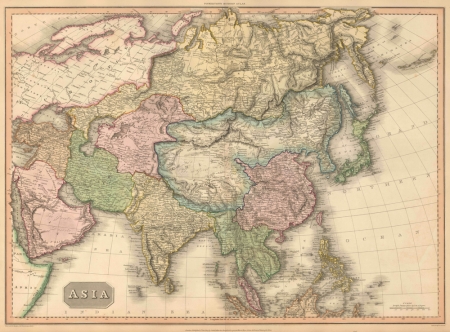 Artist / Author / Cartographer:
John Pinkerton
Title:
Asia
Date:
Jan 1st
Medium:
copper engraving, original colour
Size:
51 x 70.5 cm
Description:
A finely engraved map of Asia with good detail and with regions in bright colour.The map was engraved and published in Edinburgh, Scotland in the early 19th century.
John Pinkerton(1758 - 1826) was a Scottish geographer and publisher who was working in Edinburgh from the late eighteenth century. He published a number of books on modern geography. This map of Asia was published in his Modern Atlas c. 1815. The atlas was published in parts 1809 - 1814 and then as a whole in 1815.
References:
Item Code:
MA7932
attachment: