Maps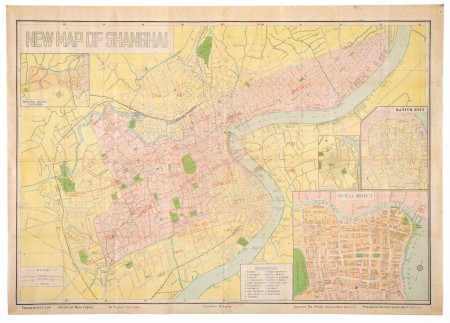 Artist / Author / Cartographer:
Shao Cheng
Title:
Shanghai plan - pocket edition - New Map of Shanghai
Date:
1945
Medium:
lithograph printed in colour
Size:
49 x 71 cm
Description:
Pocket Edition 1945 New Map of Shanghai. Edited by KeLang; Drawn by Shao Cheng. Published by The East Asia Geographical Institute. Issued by Ya Kwang Geographical Institute. Lane 86, No. 3 Moulmein Road, Shanghai, China.
An English-language map which was first produced in 1940 before the occupation of the International Settlement by the Japanese. This copy was published after the war in 1945. It was drawn by Shao Cheng and edited by Ke Lang for the Asia Geographical Institute.
References:
Item Code:
MA6141
attachment: