Paintings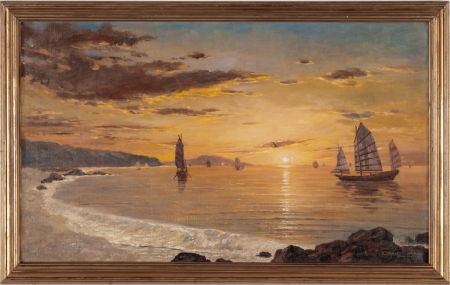 Artist / Author / Cartographer:
Cheng, David
Title:
Hong Kong sunset
Date:
1960
Medium:
oil on canvas
Size:
45 x 76 cms
Description:
Junks in a Hong Kong bay at sunset.
The Hong Kong artist David Cheng was working in Hong Kong in the 1950s and 1960s. He painted in oils on canvas. In the early 1960s he had a studio at 24B New Miramar Arcade, Kowloon.
References:
Item Code:
P4617
attachment: