Paintings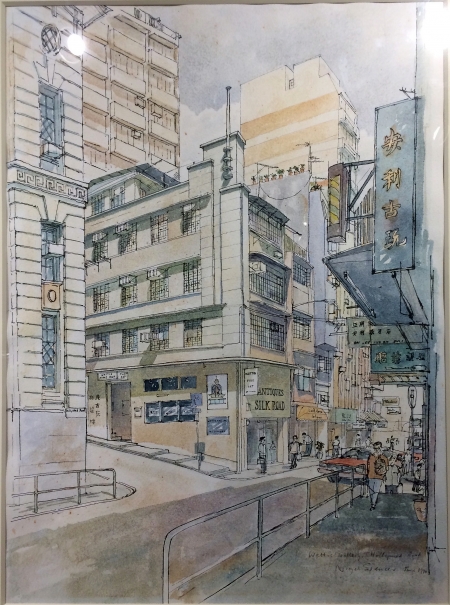 Artist / Author / Cartographer:
Spencer, Nigel
Title:
Wattis Gallery, Hollywood Road, June 1990
Date:
1990
Medium:
watercolour
Size:
58 x 42.8 cm
Description:
We commissioned the itinerant English artist Nigel Spencer to paint a view of the gallery form the other side of the road in June 1990.
This picture now has historical context as none of the other businesses have survived. As we go along the road we see Silk Road at number 20, then Noble House Antiques, R.C. Lu, ?, Korean Chest, Wanderlust and Hanlin Gallery.
References:
Item Code:
attachment: