Prints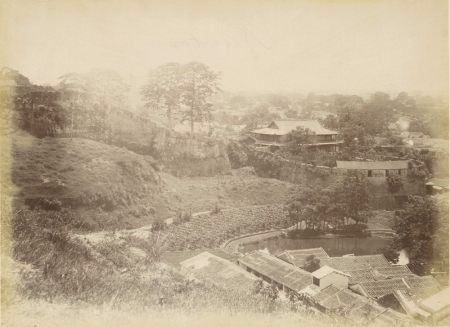 Artist / Author / Cartographer:
Unknown Photographer
Title:
Canton (Guangzhou) - The North Gate beside the old walls
Date:
c1880
Medium:
albumen print
Size:
19.5 x 26.5 cms.
Description:
An unusual early photograph of the the North Gate beside the northern wall of the city of Canton (Guangzhou). The view is taken from one of the hills outside the walls looking in.
References:
Item Code:
P3918
attachment: