Prints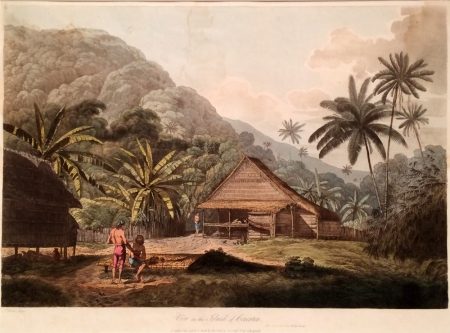 Artist / Author / Cartographer:
Webber, John
Title:
Krakatoa - View on the Island of Cracatoa
Date:
1788 (1820)
Medium:
aquatint
Size:
28.6 x 41.8 cm
Description:
London. Pubd. April 1, 1809 by Boydell & Compy. No. 90 Cheapside.
Vide Cook's Last Voyage Vol. 3 Ch. 11.
John Webber was the artist on James Cook's third voyage. Towards the end of the voyage the ship visited the Island of Krakatoa in the Straits of Sunda. Here Webber depicted the lush vegetation of the volcanic island.
The view was published in John Webber's "Views in the South Seas", which has been called "the most striking publication resulting from Cook's expeditions".
References:
Item Code:
P5300
attachment: