Prints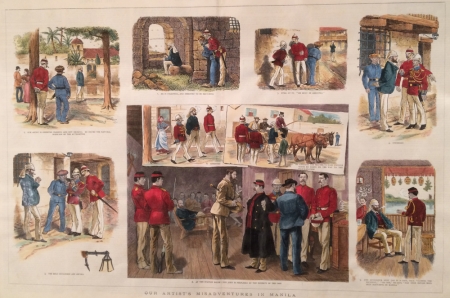 Artist / Author / Cartographer:
The Graphic
Title:
Our Artist's misadventures in Manila
Date:
Feb. 25 1888
Medium:
wood engraving, later colour
Size:
35 x 53 cm
Description:
An amusing story of an English artist in Manila. He is arrested for acting suspiciously. A series of amusing vignettes around the town. "And apologies, next day in a cafe thus, "Closing the incident;" "No one has ever before been seen sketching in Manila".
References:
Item Code:
P5385
attachment: