Prints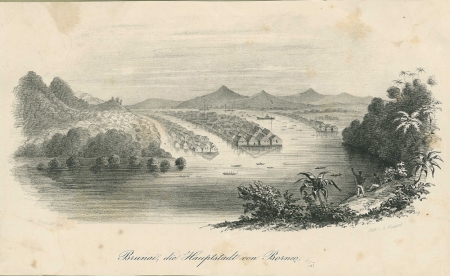 Artist / Author / Cartographer:
Brandt, Cäcilie
Title:
Brunei - Brunai, die Hauptstadt von Borneo
Date:
c1830
Medium:
lithograph
Size:
14 x 23 cm
Description:
Early bird's eye view of the town of Brunei on the Island of Borneo.
Possibly the earliest lithograph of Brunei.
Brandt was a German female artist and lithographer working in Munich in the first half of the nineteenth century. Because of this she received very little recognition during her lifetime and, some of her work was thought to be done by a man unless she signed it. She collaborated with the engraver and lithographer August Kneisel.
References:
Item Code:
P5609
attachment: