Prints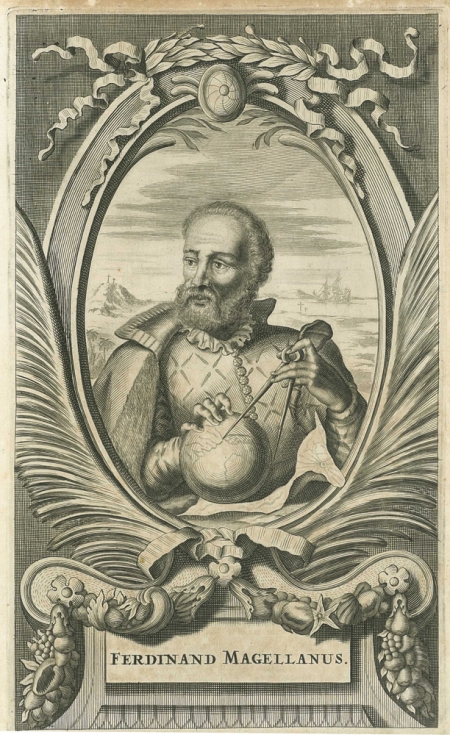 Artist / Author / Cartographer:
Dapper, Dr Olfert
Title:
Ferdinand Magellanus (Ferdinand Magellan.)
Date:
1673
Medium:
copper engraving
Size:
27.8 x 16.5 cm
Description:
A portrait of the Portuguese explorer Ferdinand Magellan (1480-1521). He was born in Porto. Often mistakenly regarded as the first explorer to circumnavigate the globe he reached the Philippine Islands in 1521. He passed away on the island of Mactan, near Cebu in the Philippines. His ship Victoria under the command of Juan Sebastian Elcano completed the circumnavigation (1519-1522).
Magellan appears in an oval frame with an ornate foliate border. He is depicted measuring the distance of a globe, reflecting his achievements as an explorer.
References:
Item Code:
MA3119
attachment: