Prints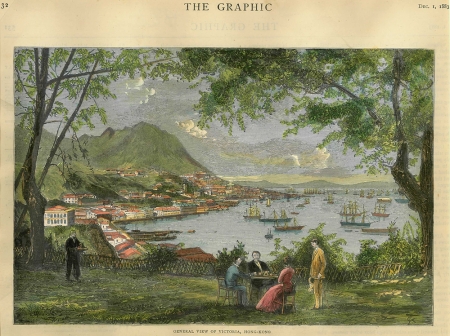 Artist / Author / Cartographer:
The Graphic
Title:
General view of Victoria, Hong Kong
Date:
Dec 1 1883
Medium:
wood engraving, later colour
Size:
15 x 22.5 cm
Description:
A charming view with narrow Wanchai below with a few godowns on the waterfront. Victoria and the Peak can be seen in the distance. A number of ships are at anchor in the harbour.
References:
Item Code:
P5597
attachment: