Prints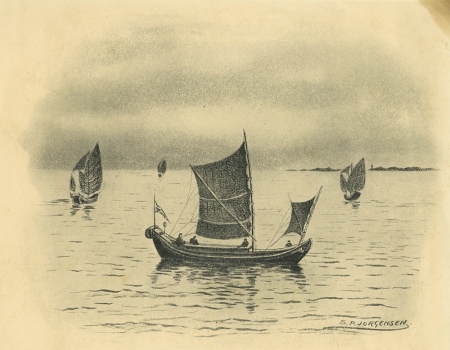 Artist / Author / Cartographer:
Jorgensen, S.P.
Title:
Yangtse River - Chinese Boats
Date:
c.1932
Medium:
lithographs
Size:
19 x 24.5 cm
Description:
A set of four lithographs of Chinese Boats on the Yangtse River which were published in Shanghai in 1932.
Each boat varies in size between 19 x 24.5 to 23 x 21.5 cm. Three of them are junks.
References:
Item Code:
P4382
attachment: