Prints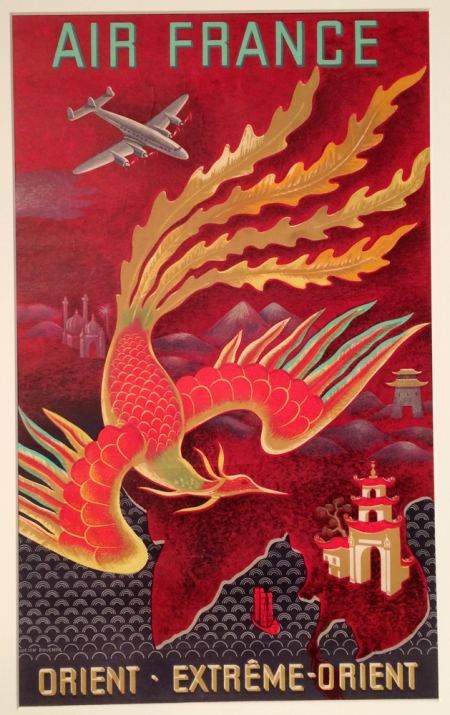 Artist / Author / Cartographer:
Boucher, Lucien
Title:
Air France - Orient - Extreme Orient
Date:
1948
Medium:
lithograph
Size:
46.5 x 28 cm
Description:
A stylised poster for the Indochine area of the Air France airline route published in the late 1940s. A magnificent phoenix rises above a map of South East Asia.
Lucien Boucher was born in Chartres in 1889. He was an illustrator and engraver who specialised in illustrating books and making posters. He worked in Paris.
Framed.
References:
Item Code:
MA7128
attachment: