Photographs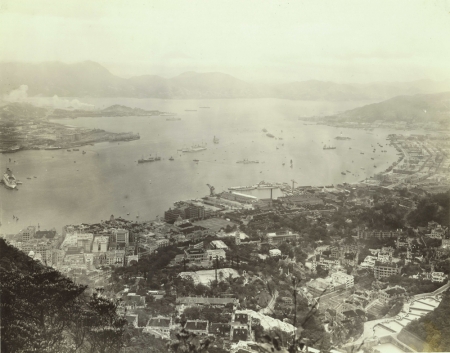 Artist / Author / Cartographer:
Unknown Photographer
Title:
City and Harbour of Hong Kong
Date:
1932
Medium:
gelatin silver print
Size:
18.2 x 23 cm
Description:
A silver gelatin print of Hong Kong in 1932.

The reasons are as follows. Tender for the Public Gardens Service Reservoir work were invited on 21.8.1931. The relevant area of the gardens were closed for work to begin on 17.9.1931. Most of the work was done in 1932 during which the relevant part of the gardens was closed to the public. Once the work was finished in early 1933, the fountain and so forth were rebuilt and completed by the end of the year. The area we can see has fairly advanced construction on it (most of the reservoir's base and walls are in), it follows that we are well on in the process, and hence in 1932, not at the preliminary stage in the last months of 1931.
References:
Item Code:
39.P5634
attachment: