Photographs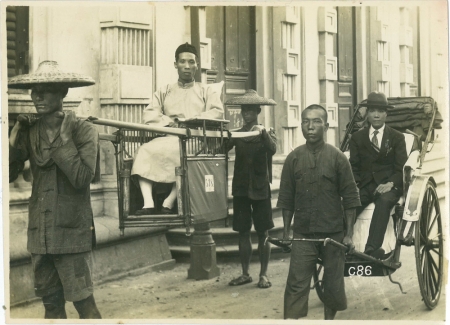 Artist / Author / Cartographer:
Mee Cheung
Title:
Ricksha and Chair
Date:
1927
Medium:
gelatin silver print
Size:
10 x 14 cm
Description:
Sedan Chairs and Rickshas are largely used by Europeans and Chinese alike. The photo given here is interesting in that it portrays business men in Eastern and Western dress.
Mee Cheung was a commercial photographers who was active 1890s - 1930s in Hong Kong. He advertised himself as a "High Class Photographer". He was known to have taken small snapshot format pictures. These were often views commissioned for documentary purposes.
References:
Item Code:
P4907
attachment: