Prints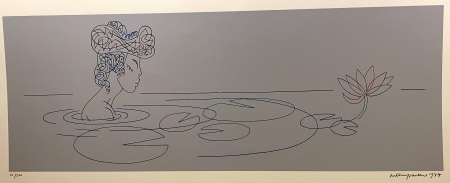 Artist / Author / Cartographer:
Hacker, Arthur
Title:
Sanur, Bali
Date:
1984
Medium:
silkscreen
Size:
33 x 88 cm
Description:
Limited edition 55/500. Signed in pencil, Arthur Hacker 1984. Printed by Coriander Studios, London, 1984.
A beautiful grey ground screenprint of bathing in a lotus pond.
A study for this picture was drawn by Arthur on 7 May 1983 and titled, Sanur, Bali.
References:
Item Code:
attachment: