Maps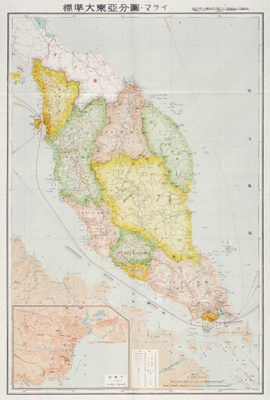 Artist / Author / Cartographer:
Japanese Mapmaker
Title:
Malaya and Singapore
Date:
1943
Medium:
lithograph, printed in colour
Size:
72 x 48.5 cms
Description:
A Second World War map of Malaya by a Japanese mapmaker. Inset bottom left is a street plan of Singapore.
This map was published in Japan in 1943 Showa 18 World War II (WWII) by the Greater East Asian Co-Prosperity Sphere.
References:
Item Code:
MA8092
attachment: