Maps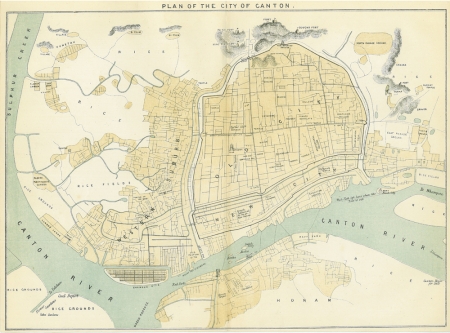 Artist / Author / Cartographer:
Bartholomew, John & Co.
Title:
Plan of the City of Canton
Date:
1875
Medium:
lithograph
Size:
23 x 30 cm
Description:
Plan of the City of Canton, China , by J. Bartholomew 1875.
A scarce plan of the City, showing the old walled city. It includes the new foreign enclave of Shameen Island, at this point without a bridge, streets, walls and gates, forts, pagodas, temples, consulates, factory sites, rice fields, execution grounds, steamer wharfs, gardens, customs house, navy yard, villages etc.
.
References:
Item Code:
MA6855
attachment: