Maps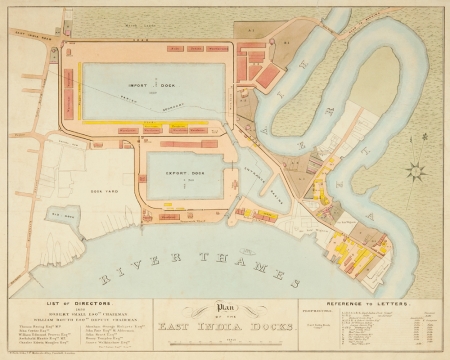 Artist / Author / Cartographer:
Firth, C.M.
Title:
Plan of the East India Docks
Date:
c.1836
Medium:
lithograph, coloured
Size:
42 x 54 cm
Description:
C.M. Firth, litho, 7, St. Michael's Alley, Cornhill, London.
A Plan of the East India Company Docks in the East End of London on the banks of the River Thames and the River Lea. East Indiamen ships were loaded and unloaded here and goods either transported out of or into London and warehouses. Early transport link was by canal or river, later on by railway.
References:
Item Code:
MA6871
attachment: