Maps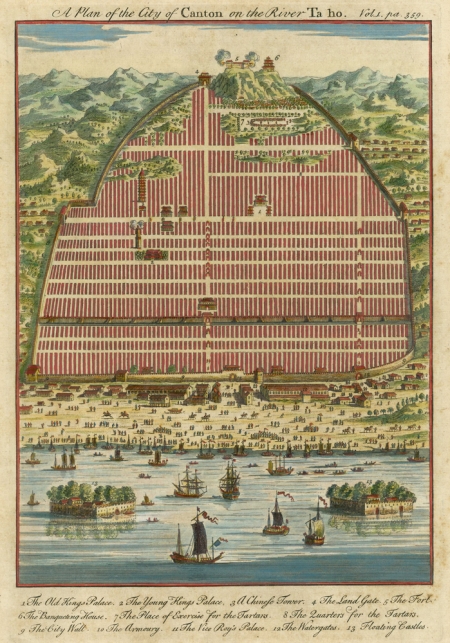 Artist / Author / Cartographer:
Bowen, Emanuel
Title:
Plan of the city of Canton on the Ta Ho River
Date:
c.1747
Medium:
copper engraving, later colour
Size:
30.8 x 20.3 cm
Description:
This beautiful city plan of Canton was based on a Dutch plan of the city drawn for Jan Nieuhoff's account of the Dutch Embassy to China in 1655 which was first published in 1665. There were a number of variant copies of this map engraved and published in Europe over the next 100 years. This map was engraved by the talented English mapmaker Emanuel Bowen in 1747.
The Englishman, Emanuel Bowen, map and print seller, was engraver to George II and to Louis XV of France and worked in London from about 1714 onwards producing some of the best and most attractive maps of the century. Bowen produced a number of maps and atlases of different parts of the world. He was one of the leading 18th century map and printsellers and engravers in London, and operated from various addresses.
References:
Item Code:
MA5313
attachment: