Maps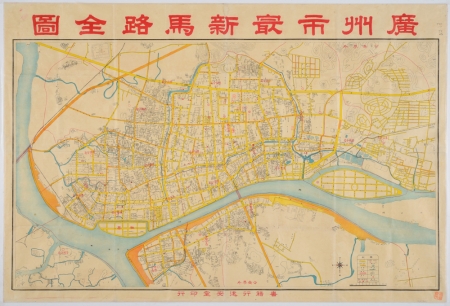 Artist / Author / Cartographer:
Chinese Mapmaker
Title:
City plan of Canton - Guangzhou
Date:
c1930
Medium:
lithograph, printed in colour
Size:
60 x 90 cm
Description:
City plan of Guangzhou (Canton) in the early 1930s drawn by a Chinese mapmaker and published in China. New roads have replaced the original city walls. Extensive reclamation has taken place beyond the southern walls of the city towards the river. The Kowloon Canton railway terminal is close to where the French folly fort was on recently reclaimed land. New roads have just been built in the north east of the city. A compass rose appears to the lower right of the map, along with an index and scale.
References:
Item Code:
MA7095
attachment: