Maps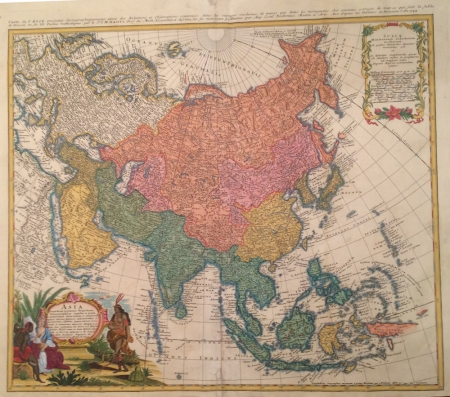 Artist / Author / Cartographer:
Homann Heirs / Johann Matthias Haas
Title:
Asia
Date:
1744
Medium:
copper engraving, later colour
Size:
49 x 54 cm
Description:
An attractive map of Asia published in Germany in the mid eighteenth century drawn by J.M. Haas and published by the leading German map publishers Homann Heirs. This beautifully engraved map has two cartouche and is painted with early and later colour.
The German Professor Johann Matthias Haas produced a number of maps for the publishing house of Homann Heirs. The Homann family were the most important map publishers in Germany in the eighteenth century. The business was founded by Johann Baptist Homann in Nuremberg c.1702. Shortly after publishing his first atlas in 1707 he became a member of the Berlin Academy of Sciences and, in 1715, he was appointed Geographer to the Emperor.
References:
Item Code:
attachment: