Maps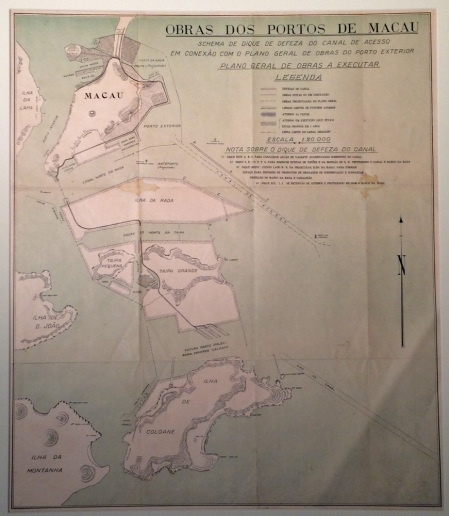 Artist / Author / Cartographer:
Lacerda, Vice-Admiral Hugo de
Title:
Obras dos Portos de Macau
Date:
c1922
Medium:
lithograph, printed in colour
Size:
70 x 58 cm
Description:
Obras dos Portos de Macau schema de dique de defeza do canal de acesso em conexao com o plano geral de obras do porto exterior.
Works from the ports of Macao scheme of embankment of defense of the channel of access in connection with the general plan of works from the outer harbour.
Escala (Scale) 1:20,000.
A plan of Macau showing the proposed future projects of reclamation and channels connecting Macau with the outlying islands of Taipa and Coloane.
References:
Item Code:
MA6894
attachment: