Maps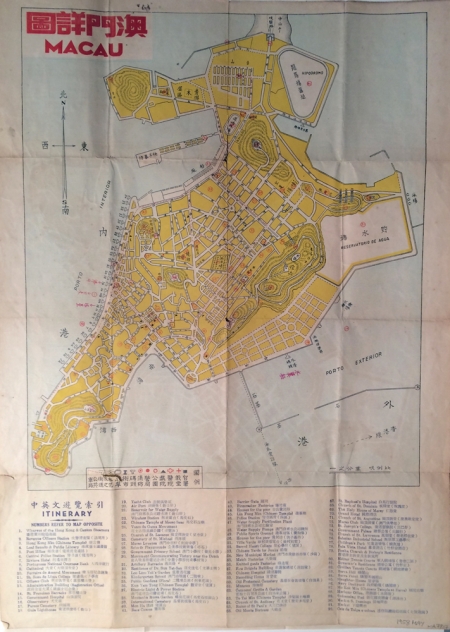 Artist / Author / Cartographer:
Tai Seng Book Store, Macau
Title:
Map of Macau
Date:
May 1958
Medium:
lithograph, printed in colour
Size:
51 x 34 cm
Description:
Printed by Tai Seng Book Store, No 15 Largo de Senado, Macau.
Map of Macau with itinerary. Verso remains of a folded torn, cover, showing a small map of Macau, Taipa and Coloane. Also printed May 1958 , HK cents 50.
A 1950s tourist map of Macau published in Chinese and English in Hong Kong.
A used map and so slightly worn with a few small holes.
References:
Item Code:
MA7807
attachment: