Maps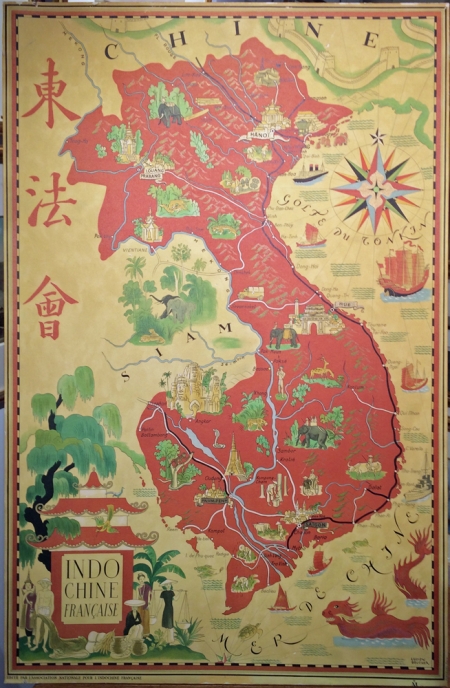 Artist / Author / Cartographer:
Boucher, Lucien
Title:
Indochine Francaise
Date:
c1935
Medium:
lithograph, printed in colour
Size:
88.5 x 57 cm
Description:
A magnificent lithograph of Indochine c.1935 by the French artist Lucien Boucher. It is an Art Deco map which shows many decorative devices such as a compass rose, a sea monster and a stylized title cartouche. Also there are animals, both real and imaginary, costumes, ships and historical sites.
The French artist Lucien Boucher was born in Chartres in 1889. He was an engraver and illustrator who specialized in illustrating books and making posters. He died in Paris in 1971.
This lithograph is printed on paper and stuck down on board. Framed.
References:
Item Code:
MA7851
attachment: