Maps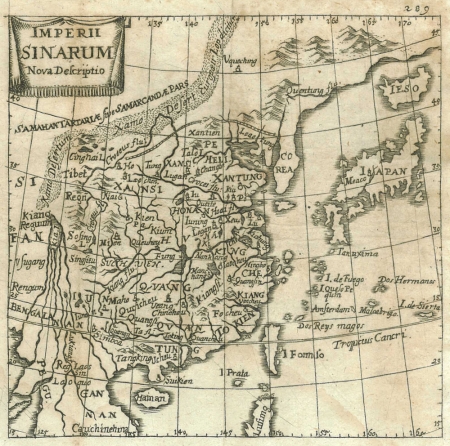 Artist / Author / Cartographer:
CLUVER, PHILIPP
Title:
Imperii Sinarum Nova Descriptio
Date:
1659
Medium:
copper engraving
Size:
12 x 12.2 cm
Description:
Imperii Sinarum Nova Descriptio. From Philip Cluver's "Introductionis in Universam Geographicam". Published in Amsterdam by Elzevier Press, 1659.
Philipp Cluver (Cluverius) was a geographer who came from Danzig(Gdansk) He studied at Leiden and Oxford and settled in Leiden. He specialised in historical geography and his publications made a wide and influential contribution to the subject. His Introductionis in Universam Geographicam was first published in 1624. It went into a number of editions into the eighteenth century with the maps being re-engraved and revised.
Scarce map of China from the mid seventeenth century.
References
Tooley's Dictionary of Mapmakers Revised Edition A – D 1999
Antique Maps Moreland and Bannister 1993
References:
Item Code:
MA7907
attachment: