Maps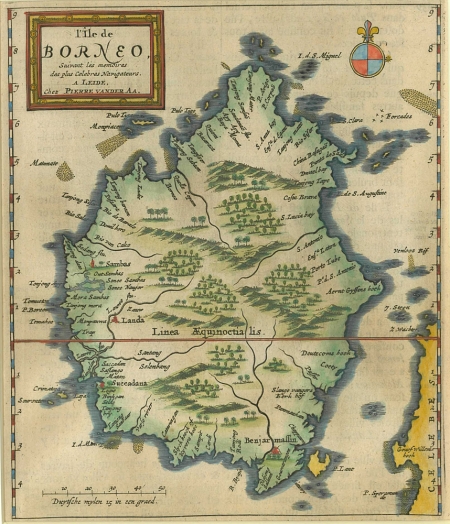 Artist / Author / Cartographer:
Aa, Pierre Van der
Title:
Borneo
Date:
1727
Medium:
copper engraving, later colour
Size:
19 x 16 cm
Description:
An attractive map of Borneo published by Pierre van der Aa in Leiden in the early eighteenth century. The Dutchman Pieter Van der Aa [1659 - 1733] was a publisher, editor and bookseller who worked in Leiden in Holland in the late seventeenth and early eighteenth century. He started working as an apprentice to a bookseller when he was nine years old and started publishing his own books by the time he was twenty three. He published numerous atlases and travel books.
References:
Item Code:
MA7767
attachment: